May 9, 2016
Dear NYSUT Member,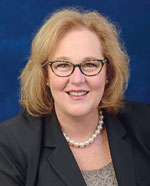 Imagine if you woke up this morning to learn that in the pre-dawn hours, politicians were pushing for legislation that threatened the very survival of public schools and unions in your state. That is the nightmare confronting our sisters and brothers in Detroit, and they urgently need our help.
Acting at 4 a.m. Thursday, Michigan House Republicans forced through bills that would impose severe anti-student, anti-teacher practices in Detroit public schools while cutting off resources and support. In contrast, the Michigan Senate has drafted compromise school legislation that — while not perfect — reflects the recommendations of the Detroit community.
Alarmingly, the Michigan Senate may instead take up the anti-student, anti-teacher bills at any minute. Our sisters and brothers in Michigan, supported by like-minded people in the greater community, are pulling out all the stops to derail this devastating attempt to privatize Detroit schools.
We can help make this a national movement in support of the students and educators in Detroit.
Here's what you can do:
The Flint water crisis has rightly become a national issue. The failure to keep Detroit schools repaired and safe has become a national issue. Fighting for a fully funded and healthy Detroit public school system can be an urgent national issue, too — with our help.
Thank you — your swift action is essential now.

NYSUT President Karen Magee