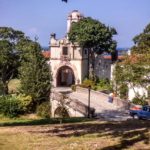 The R-UTN Annual Picnic, was once again held at the beautiful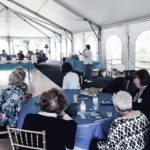 Vanderbilt Mansion on Tuesday, September 12. Over 80 of our colleagues gathered to enjoy the perfect weather, the views of Northport Harbor and the great food from Anderson's Deli in Kings Park.  Our Executive Board members were given a round of applause in appreciation of their hard work on our behalf. Our new members Angela Mislowack, Pam Waldroup and  Margaret Minardi were given a warm welcome as well. The Vanderbilt graciously invited attendees to view the new Planetarium Sky Show in the afternoon. Thanks to Teddy Emanuel for taking photos of our picnic. Visit our Photo Gallery to see more picnic photos.
The Picnic opens a new year of activities for the R-UTN. Our Winter Luncheon will be during the first week in December. Details will appear in our newsletter and on our website. To keep up to date with all the R-UTN activities and projects, members should visit this website regularly.
There is still time before the Oct 1st deadline to send in your membership renewal forms and dues checks – do it today if you have not responded yet. The 2017-2018 Membership Form can be downloaded here if you have misplaced the one mailed to you.
Our next Executive Board meeting will be Monday Oct 2nd at the Northport Public Library at 10 am – all are welcome.