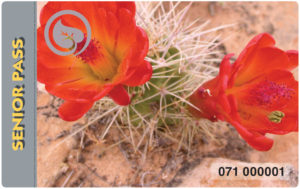 A public service announcement for our members — If you do not already process a Lifetime America the Beautiful National Parks & Federal Recreational Lands Senior Pass now is the time to get one. The passes currently cost $10, but the price will increases to $80 on August 28. A new $20 annual Senior Pass will become available at the same time.
U.S. citizens or permanent residents 62 years or older are eligible for the Senior Pass. The annual and lifetime Senior Passes provide access to more than 2,000 recreation sites managed by six Federal agencies.
·       National Park Service
·       U.S. Fish & Wildlife Service
·       Bureau of Land Management
·       Bureau of Reclamation
·       U.S. Forest Service
·       U.S. Army Corps of Engineers
May be obtained in person at a federal recreation sites,
NOTE: The cost of obtaining a Senior Pass through the mail or online is $20; $10 for the Senior Pass and $10 for processing the application.