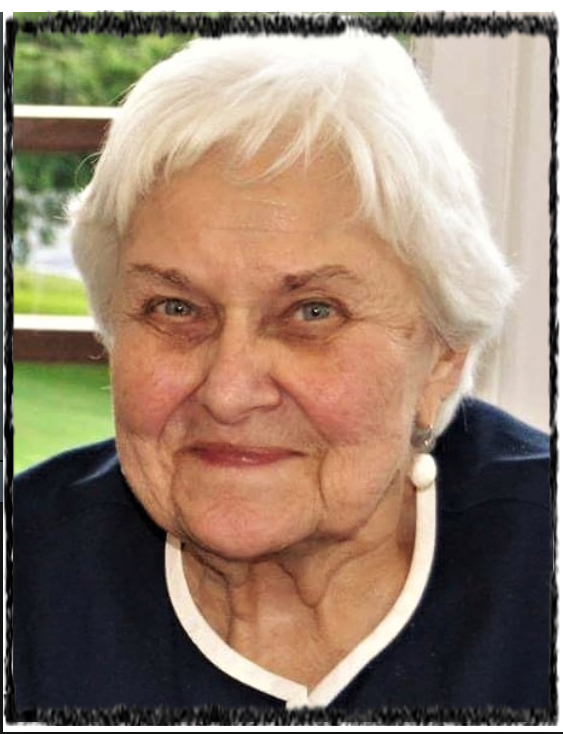 Irene Taylor, retired Assistant Superintendent of Instruction, passed away. She was a long-time resident of Northport and worked in the Northport – East Northport UFSD for 32 years as both a teacher and administrator. Irene's son Stephen retired as a Technology Teacher, Northport Middle School and his wife Carol teachers 3rd grade at Pulaski Road School. Irene was predeceased by her husband Richard and she is also survived her daughter Mary and her husband Nils, eight grandchildren and four great-grandchildren.
Services will be private and condolences may be shared viaNolan Funeral Home's Virtual Book @ Www.NOLANFH.com
The district will be establishing a scholarship in Irene's name. Her family asked that in lieu of flowers, donations be made to the scholarship fund.  Please make checks payable to "Northport-East Northport UFSD", write "Irene Taylor Scholarship" in the memo and send to the attention of Marie Boitano, Accounting Department, in the William J. Brosnan Administration Building.
Joanne Kroon, R-UTN Vice President, wrote a fitting tribute to Irene Taylor on the Nolan website, and it expresses the feeling of some many of us who worked with her over her many years in Northport.
Irene was an innovative and creative educator who always sought to do what was best for our children. As her administrative intern one semester, it was a pleasure to work with her and others who sought to bring full day kindergarten to our district many years ago. She had passion and vision. She was always willing to encourage and support the enhancement of instruction and curriculum. She was a good, kind, generous woman who loved to share her enthusiasm for teaching and learning with others. Love is eternal; and she will continue to love and inspire all with whom she shared this life.