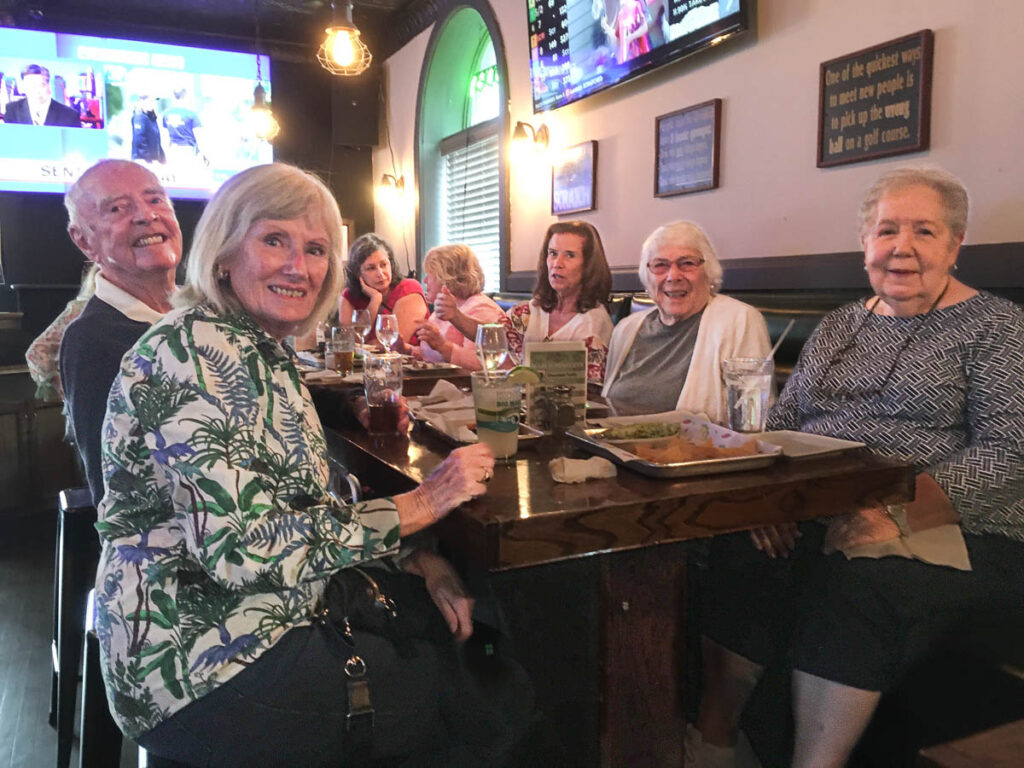 A Happy Hour indeed! A few R-UTN friends gathered at Napper Tandy's on Thursday, June 8, to share stories, have an afternoon snack and drink ~ lots of laughter and chatter could be heard!
Many thanks to Nancy and Jane M. for making the arrangements. Watch for announcements about our next gathering and make plans to join us!
More photos on our Photo Gallery webpage!