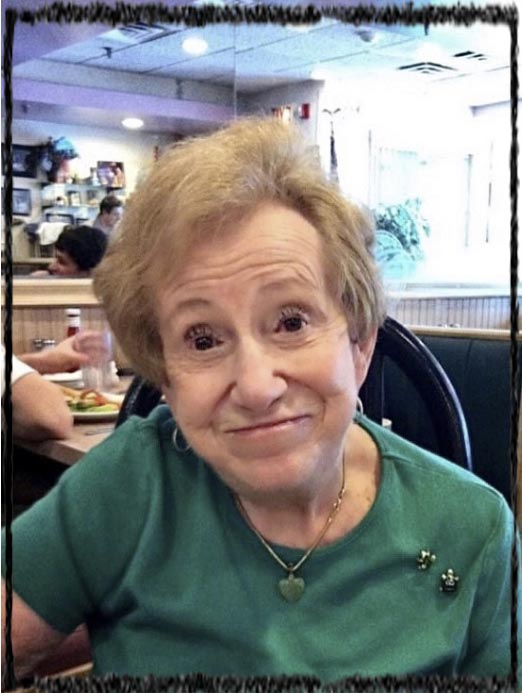 Irene Eckert, long time Social Studies teacher andR-UTN executive board member, passed away on July 8 at the age of 92 after a short illness. Irene's passing is another blow to our membership and all who called her colleague and friend. A Washington Post article from last January, written by a much younger friend friend of Irene's, is a fitting tribute to a remarkable woman. Irene was hesitant about sharing the article, but now that she is no longer with us, we feel that it is a loving tribute that she be read by all who knew her. Link to the article here.
Irene is survived by her son Richard and his wife Jane; daughter Michelle "Mickey" Wilder; daughter Stephanie Metz and her husband Robert; four granddaughters and her sister Josephine Perez. She was pre-deceased by her son-in-law-law Glenn Wilder this past February. She also leaves behind many nieces, nephews and too many friends to name.
Irene was born in Calabria, Italy and moving to the United States eighty-seven years ago. She taught in Northport for over thirty-five years, teaching social studies and psychology at Northport Junior High School and Northport High school. Until her recent illness she was an active member of the R-UTN Executive Board and was instrumental in the planning of the annual picnic and luncheons.
Irene loved to travel and visited over 60 countries in her lifetime, studying the history and culture of the countries she visited. She easily made friends and a lasting impact wherever she went. After retiring from teaching Irene became Long Island's premier film historian, teaching classes at local libraries and colleges on old film classics. Just four weeks before she died Irene completed teaching a six week course at CW Post. Her other passions and activities in retirement included spending time with children and grandchildren, socializing with her friends, reading, going to Broadway plays, visiting museums, watching her favorite show Jeopardy, and of course traveling. It can surely be said that Irene lived life passionately and to the fullest.
Irene will be most remembered for her larger than life personality and her fierce spirit. Words used by family and friends to describe her are: one of a kind lady, unique, confident, opinionated, fearless, funny, sometimes loud, smart and worldly. Irene definitely left a lasting impact that will remain forever on all those who had the privilege to know her. She will be truly missed by all!!
Visitation2:00 pm – 6:00 pm Wednesday, July 14, at M. A. Connell Funeral Home, 934 New York Avenue, Huntington Station.
A Funeral Mass will be held at 9:30 am Thursday, July 15 at St. Hugh Of Lincoln R. C. Church, 21 East 9th. Street, Huntington Station – followed by internment at Saint Patrick's Cemetery in Huntington.
Memorial Donation may be made in Irene's name to: CHD Coalition, 45 Carey Ave 250 #1, Butler, NJ 07405
If any R-UTN members have memories they wish to share about Irene, please email r-utn@digitalquinn.com. Please keep your commemorative brief and include your name and school.