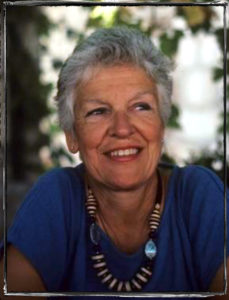 Marion Hammer, long-time teacher in Northport-East Northport UFSD died yesterday at the age of 92. A resident of Northport, NY for more than 30 years, she taught second and third grades, remedial reading, and special education in the Northport-East Northport and Elwood schools for more than twenty of those years.

Marion was a long-time member of the First Presbyterian Church of Northport, NY, and served the church both as a deacon and as an elder. She was also a published poet, an arranger of fresh and dried flowers, a creator of silver jewelry, and a prize-winning designer and creator of hooked rugs, which were featured in several publications.
In retirement, she and her late husband relocated to the Eastern Shore of Virginia, where they were active in Naomi Makemie Presbyterian Church and in the Eastern Shore Yacht and Country Club. In addition, Marion served as a volunteer literacy tutor one of whose students was named Virginia Adult Learner of the Year. Later, they relocated again to Rogue Valley Manor, a retirement community in Medford, OR.
In lieu of flowers, please make a donation in memory of Marion to a charity of your choice, or to Dogs for Better Lives, Central Point, OR.