R-UTN members with Memorial Tributes to share can send them to email retirednorthportteachers@gmail.com. Please keep your commemorative brief and include your name and former school.
---
2023
---
Bernice Dresher passed away the weekend of November 11 in Boynton Beach, Florida. She moved to Boynton after retiring as a guidance counselor at Middleville Junior High and East Northport Middle School.
Condolences may be sent to 7314 Falls Road, West Boynton Beach, FL 33437. Donation in Bernice's name can be made to her favorite charity, Florida Foster Care Review.
So sorry to learn of the passing of Bernice Dresher. She was  terrific guidance, support, and cheerleader for me when I began my teaching career at Northport Middle School. I learned a lot from her. She was a giving, wonderful, empathic human being. The world has lost a beautiful woman. May her memory be a blessing. RIP Bernice

Donna Gorelick, retired Northport Middle School Music
---
Nancy Connor, retired Northport High School Guidance Counselor, passed away on Sunday, October 29 at the age of 94. Before working as a guidance counselor, Nancy taught Spanish at Northport Junior High School, and many will remember her as Nancy Gutierrez.
Her daughter Cindy shared that her mother worked as a travel agent and lived in Mexico before working in Northport. After her retirement Nancy moved to New York City where she volunteered as a tour guide at the American Museum of Natural History and as a Spanish-English interpreter at St. Luke's Roosevelt Hospital .
Nancy requested that her family not have a memorial service after her passing. Donations in her name may be made to St. Jude's Children's Hospital.
---
Anita Nygren, retired Northport High School Special Education teacher, passed away on Friday, September 22. a little over a month before her 89th birthday. Anita was pre-deceased in 2018 by her husband Ken, R-UTN member and retired art teacher. She is survived by her sons Kurt and Mark, and five grandchildren. Mark Nygren is a custodian at Pulaski Road Elementary School.
Services will be held at a later date.
---
Rolf Herwerth, retired Northport High School Social Studies teacher, passed on July 31, 2023, of Northport, 88 years of age. He is survived by his daughter father of Linda (Chris) Reed, son Ted Herwerth and grandson Christopher Reed.
---
Fred Rowe, High School Science teacher and husband of High School art teacher Doris Rowe, passes away on June 8.
---
2022
---
Joe Quartararo, long time math chairperson for the district, passed away on Oct. 31 at the age of 79 after a long battle with cancer. He is survived by hisHe is survived by his wife Paulette; daughters Christine, Deborah and Kathleen, two sons-in-law, five grandchildren and two sisters.
Joe's career spanned thirty-five years in the Northport Schools as math teacher, math chairperson, and principal. After retiring from Northport he chaired the Math Department at The Green Vale School in Brookville for seventeen years, and from 1968 until this year he taught evening courses at Nassau Community College.
In 1979 Joe was a founding member of The Continental Mathematics League (CML), which brought together schools from across the country to participate in mathematics competitions by mail. For over fifteen years he was President of the Long Math Fair, and he established the American Regents Math League (ARML). In 1987 Joe was and honored with the prestigious Presidential Award for "Mathematics Teacher of the Year," which was presented by President Ronald Reagan at the White House.
In lieu of flowers the family asks that donations be made to Good Shepherd Hospice. www.moloneyfh.com
Such sad news. Joe was my principal at Dickinson Avenue School when I first started with the District 23 years ago. He was such a nice person. May he RIP!

Rosanna Etayo
Sorry to be reading this news. Joe was one of the "good guy" I worked with/for.

Peter LaSpina
I am absolutely devastated … like a part of me has been lost. For more than 20 years, Mary and I have reviewed Joe's Social Studies contest question.

Bill Igui
Joseph Quartararo, so saddened to hear of Northport's gifted Math Chairman for many years passing. Joe was an asset to our district and certainly to my class and students whenever he came to teach a lesson filled with MATH MAGIC!!!!!! He not only entertained and taught the class, he taught their teacher, too! Intelligent, wonderful, helpful, compassionate and always a gentleman, this was our Math Chairman, Joseph Quartararo. May he rest in peace.

Claire Corradi Butera
---
Maureen Scaravaglione passed away on August 8. Maureen and her daughter, Meg Grochowski lived in Nokomis, Florida. In lieu of a funeral, Maureen requested her ashes be divided and spread in Northport and Prince Edward Island.
Friends wishing to send condolences may email Meg at mimimotomeg@comcast.net.
---
David Christopher, retired Northport High School Chemistry Teacher, passed away on Saturday, June 25. His life was celebrated at a Memorial Service on Saturday July 16 at the Three Village Church in East Setauket.
---
Joel Weidenbaum, retired District Chairperson of Science, passed away on Monday, June 13 – thirteen days short of his 87th birthday. Notes of condolence may be sent to Joel's wife Harriet at 11 Beech Place, Huntington, NY 11743.
Joel hired me for my first teaching job at NMS. He was liked a father to me. I remember coming out of my second interview with a panel of seven. I was drenched in sweat. I grabbed Joel's hand as we walked down the hall and said "Did I do ok?" his response was "you did fine". I wanted to add the word Dad to the end of my question. He was fair, calm and didn't require you to jump over hurdles. He just wanted you to teach and live the kids. He was a wonderful soul to me.

Vickie Newell
I was so sorry to hear of Joel's passing. Although I had not recently spoken with him I had always enjoyed the talks I had with him. He often came to the social studies resource room to join in our conversations. He was always cheerful. He was not only a colleague but he had taught my sons who remember him fondly. They as well send their sincere condolences.
My sincere condolences
Miriam Feinstein
mmbooks@mmbooks. Com
---
Nils Parma, German and PhysEd teacher at both Northport and East Northport Junior High Schools, passed early in March at the age of 88. He was predeceased by two of his children. We have no other information.
---
Charlotte Koons, retired elementary teacher, passed away on March 16 at Hospice House in East Northport at the age of 87. Charlotte taught in Northport for 43 years, both at Norwood Avenue and in the gifted program at Fifth Avenue. She was predeceased by her husband Chester Koons, know affectionally as Silverbear, the name that appeared on her New York State vanity license plate after his death.
Charlotte was a lifelong educator, activist and arts advocate, know and loved by many in the greater Huntington area. In the 1960's she and her husband helped form the Suffolk Country New York Civil Liberties Union. Her activism continued in her later years; she was a founding member of Huntington NOW, CODEPINK LI, and Women for Peace. In 2018 she was honored with a Lifetime Achievement Award as co-founder of the Suffolk Chapter of New York Civil Liberties Union.
Charlotte was also a poet who spent seventeen years on the board of the Northport Arts Coalitions. She was a longtime supporter and board member of the Huntington Arts Cinema Centre, and for the last ten years she was an active member of the Bear Bones Theater Company in Northport and the Northport One-Act Play Festival.
The family has requested memorial donations be made in Charlotte's name to the Visiting Nurse/Hospice House, Huntington Cinema Arts Centre, the Suffolk Country Chapter of the CLU or to any of the other organizations she supported.
---
Michael Feinstein, retired technology teacher passed suddenly while in Florida on vacation with his wife and friends. Before retiring Mike taught technology and computers at Northport Junior High School and Middleville Middle School. Mike is survived by his wife Edie, son Brad, daughter Julie and four grandchildren.
A private gravesite service, for family only, is being held on January 20. Friends are invited to attend virtually via Zoom through Viewneral® Funeral Service
Michael was my colleague and friend. In all the years that he taught Technology (formerly Industrial Arts and Shop) at Northport Junior High/Middle School, he touched the lives not only of thousands of students, but hundreds of colleagues, as well. His kind, soft-spoken manner, coupled with his true passion for teaching and love for children, made him the perfect middle level educator. He UNDERSTOOD kids! While he delivered curriculum, what he taught was CHILDREN! He made learning fun and never forgot that kids are human beings, deserving of respect, kindness, fairness and dignity. While Michael thoroughly enjoyed a good laugh and many a practical joke, they were never mean-spirited or hurtful. EVERYONE laughed along with him!

Michael was a dedicated member of the United Teachers of Northport and served for many years as the Building Representative at NMS. Throughout his tenure, he supported hundreds of teachers, myself included, as we navigated our careers in education. Michael is the reason I decided to seek a leadership role in the UTN.

I could go on and on about this wonderful person who I lovingly called, "Poppy." He truly was like a Dad to me. He looked out for me. He took care of me. He loved me. Now, he's another of my Guardian Angels.

Antoinette Blanck
---
2021
---
Greta Perlee, retired elementary and middle school teacher, passed away on December 22 at the age of 94 with family at her side. She taught in the Northport-East Northport School District for twenty two years at Norwood Ave, Middleville Jr. High and the High school. Greta was pre-deceased by her husband Harold and is survived by six children and their partners; Bill and Lorah, Bruce and Jeannette, Alison and Pete, Alisa and Jim, Brooks and Jane, and Dana and Dennis and twelve grandchildren.
Greta went back to college as a mother of six to become a teacher, and taught in the Northport-East Northport School District for twenty two years. Upon retirement Greta continued to be active in the community – playing golf, attending events at the library, and socializing with her retired teacher friends. She loved reading, traveling with her husband and long-time friends, golf, word games (and winning), chocolate, white wine, and spending time with her family.
A celebration of Greta's life is planned for a later date. Her family ask that donations honoring Greta be made in memory of her husband, Harold, to the Alzheimer's Association at www.alz.org
Thoughts and prayers In the passing of Greta.
She was part of my network of best people to share with.
At middlevile J.H.S and the H.S., which were always dynamic places, there were many times we exchanged hopes and reactions to the life we shared among our students and staff.
Greta was always reliably compassionate and settling.
My deepest condolences to her family.


Chuck Perretti
---
Marita Hickey, R-UTN member and former district Math Chairperson, passed away unexpectedly on Tuesday, November 16th at the age of 77. She is survived by her husband Steve, daughters Allison Schmidt and Becky Hickey, two grandsons and a sister Sr. Lorraine McGrew. She was predeceased by a brother Thomas McGrew and sister Maureen Green.
Marita and Steve made their retirement home in the Glen Lakes Golf and Country Club community in Weeks Wachee, Florida, Marita was active in the Women's Gardens Club of Glen Lake, The Italian Club, The Glen Lakes Library and the Wahoos. She was a member of St. Francis Catholic Church and will be dearly missed by her loving family and friends.
A Funeral Mass was held on November 25th, a memorial Mass on Tuesday December 7 at 10 a.m. at St. Frances Cabrini Catholic Church in Spring Hills, Florida.
Marita Hickey was a beloved colleague, teacher and friend of many in the Northport- East Northport School District. She was a gifted educator who made math class interesting and challenging for her students. Both of my daughters had her for a teacher and loved her enthusiasm and genuine interest in being sure every student had numerous opportunities to come for coaching and extra help to excel and do well. She was there for her students and extra coaching was available to not just poorly performing students but also AP students who needed reassurance they were succeeding.

She was an enthusiastic Districtwide Mathematics Department Chairperson and creative colleague who was always ready to enhance and enrich the curriculum. She was willing to work with others to improve instruction and share her joy of problem solving. She was witty, funny and genuinely enjoyed her days with colleagues and students. I always looked forward to her regular visits to ENMS. We would a find time to share a story and a laugh.

Joanne Kroon
---
Carole Gandy, retired Ocean Avenue teacher, passed away on November 6 at the age of 77.
Carole is survived by her daughter, Northport High School guidance counselor Amanda Cuiffo and her husband Matt, and two grandsons Joseph and Christopher.
What a remarkable person was Carole! Her commitment to kids, colleagues, her wit and yes, even her special kind of sarcasm kept everyone on our toes. Loved her!

Dave Hait HS E-team, former UTN Pres.
---
Eve Terry Palevicz, retired Northport Junior High School home economics teacher, died suddenly of a heart attack Monday September 6th. 2021.
In later years she lived in Rockin, California and is survived by her brother Michael Paley, sister-in-law Katrina and a niece and nephew.
Eve was very involved with theater, and at Northport High School taught Theatreworks and Troupe students about costumes, props and set design. She was involved with over sixty productions, including Powdered Wig productions of My Fair Lady, Brigadoon and Mame to name a few. She worked with then students Edie Falco and David Troupe.
Eve dedicated her life to sharing her strength and sobriety for over 20 years.
Her family held a small chapel service in Rocklin, and there will be a memorial for her in November.
---
Evelyn Herman, retired Northport High School social studies teacher, died on August 23 at the age of 96. She was predeceased by her husband, Robert, and is survived by her daughter Andrea, son Jeff, five grandchildren and four great-grandchildren – with two more on the way.
While teaching at Northport Evelyn was involved in the Model United Nations program and chaperoned several student trips to the Soviet Union with Russian language teacher Serge Nepo. Evelyn had a passion for travel, and traveled extensively in her retirement years. She was active until her last days, insisting on playing scrabble with a caretaker on the night before she passed away.
At the time of her death Evelyn was living in an assisted living home in Roslyn, and although she was fully vaccinated and received all the latest treatments, she died of Covid 19. Her family asked that we remind everyone, especially senior citizens, to be extra vigilant in taking precautions against this potentially deadly disease.
---
Dave Harper, retired Northport High School social studies teacher, died in his sleep on September 4 at the age of 79. He was born on December 7, 1941, and taught at Northport Junior High before moving to the high school. He is survived by his wife of 55 years, Roberta, daughter Jennifer Ann, sons David and Nicholas and granddaughter Emily.
Besides teaching social studies, Dave was an all-around coach, coaching wrestling, track and football. His greatest joy was coaching the Northport Junior High School football team for 25 years. After retirement Dave continued working in Northport for another 13 years as a substitute teacher.
A memorial mass was celebrated at Saint Elizabeth's of Hungary Church in Melville on Thursday, September 9.In lieu of flowers, Dave's family requests donations be made to St. Jude Children's Research Hospital.
I am saddened to hear about Dave's passing. To his family and friends, please accept my deepest sympathy for your loss. Dave was a great man, a wonderful educator and a story teller extraordinaire. I had the great pleasure and honor of knowing and working with Dave in the Northport-East Northport School District and in the UTN and UTN-R. I always enjoyed our conversations and loved hearing his stories, whether they be about history, his classroom experiences, or a recent adventure he and his wife were planning or had just enjoyed. They say that to teach is to touch a life forever. Dave, you have touched so many lives-those of students and colleagues alike. Your love and passion for teaching and of history will live on in those you have so beautifully touched. Godspeed, my friend. Your job here on Earth is complete. May you now soar with the angels and rest in the loving peace of our Lord. Until we meet again!

Antoinette Blanck
Recollections of Dave Harper..
I was always looking to hear Dave Harper's take on any hot issue.
He was always ready and able to give his view of the situation. It almost always was simply ironically true.
His sense of humor was so refreshing and needed.
Rest in Peace dear Brother!

Chuck Perretti
---
Irene is survived by her son Richard and his wife Jane; daughter Michelle "Mickey" Wilder; daughter Stephanie Metz and her husband Robert; four granddaughters and her sister Josephine Perez. She was pre-deceased by her son-in-law-law Glenn Wilder this past February. She also leaves behind many nieces, nephews and too many friends to name.
Irene was born in Calabria, Italy and moving to the United States eighty-seven years ago. She taught in Northport for over thirty-five years, teaching social studies and psychology at Northport Junior High School and Northport High school. Until her recent illness she was an active member of the R-UTN Executive Board and was instrumental in the planning of the annual picnic and luncheons.
Irene loved to travel and visited over 60 countries in her lifetime, studying the history and culture of the countries she visited. She easily made friends and a lasting impact wherever she went. After retiring from teaching Irene became Long Island's premier film historian, teaching classes at local libraries and colleges on old film classics. Just four weeks before she died Irene completed teaching a six week course at CW Post. Her other passions and activities in retirement included spending time with children and grandchildren, socializing with her friends, reading, going to Broadway plays, visiting museums, watching her favorite show Jeopardy, and of course traveling. It can surely be said that Irene lived life passionately and to the fullest.
Irene will be most remembered for her larger than life personality and her fierce spirit. Words used by family and friends to describe her are: one of a kind lady, unique, confident, opinionated, fearless, funny, sometimes loud, smart and worldly. Irene definitely left a lasting impact that will remain forever on all those who had the privilege to know her. She will be truly missed by all!!
Memorial Donation may be made in Irene's name to: CHD Coalition, 45 Carey Ave 250 #1, Butler, NJ 07405
---
---
---
---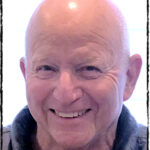 Hank Kasven, retired middle school teacher, passed away on May 26 after long illness. Hank served on the R-UTN Executive Board and as a UTN building rep for many years. He taught at several elementary schools, Northport High School, Northport Junior High School, and later at Northport Middle School. Hank is survived by his wife, Jacki, and daughters Sarah and Nicole.
Hank was a force to be reckoned with and will be sadly missed by all who knew him. A private family funeral was held on Friday, May 28, with Jacki and family sitting Shiva at home on Monday, May 31 and Tuesday, June 1.
Send condolences to Jacki Kasven at
23 Westminster Road Syosset NY 11791
Donations may be made in Hank's name to the Northport Student Scholarship fund or to Island Harvest.
It saddens me deeply as Hank was the FIRST teacher I had as a role model in NMS. He was a force to be reckoned with. He will be missed tremendously. His sage advice, funny stories and love of his family will be remembered always.

Vickie Newell
It's impossible to describe Hank kasven impact on me and I bet on all who had the good luck to meet and know him. Clever and compassionate are the two traits that I am reminded of. Always a way of understanding complex things yet able to succinctly describe it in terms anyone could get. Clever in thinking of alternatives beyond the box.. with a sense of humor that always was satisfying to hear. He was especially warm hearted and available if you needed some advice or help. My life was incredibly richer because of Hank, and for that I will always be thankful. May his passing be a new freedom and life beyond the ordinary we all find ourselves living with.

Lovingly shared by Chuck Perretti
---
Peter Stachecki, retired Northport High School social studies teacher, passed away on May 22. Peter was born in 1943 and was pre-deceased by his wife Kathey. He is survived by his sons Christopher and Timothy, their wives, grandchildren Audrey and Lyle, brothers Charles and Richard and sister Linda Sendlenski.
Pete taught Social at Middleville prior to teaching at the high school, where he also served as the ombudsman. As ombudsman he was dedicated, caring and always helped students to better understand their rights and responsibilities as students.
Peter especially was my connection to the inner workings of Northport culture. He was particulary generous with ideas, humor and anthropological specimens that I could use as we both shared with our students on the Evolution of man. So Peter holds a special place on my memory and heart.
Chuck Perretti
Pete was an exceptional individual whose fair, caring, and intelligent approach to working with students and faculty was admirable. I will always remember this lovely gentleman with fondness.
Carol Flynn
Peter was a very important part of our social studies department at Middleville Jr. High when the school received a very high rating from the New York State Department of Education. Our certification made a significant impact on our after school activities.
Paul Fazio
Pete Stachecki and I had an early bond by being recruited from Florida by Paul Fazio to teach at Middleville Jr. High as it was getting underway. Pete was always the consummate professional with his students and a trusted friend to his colleagues. The "camping crowd" consisted of several Middleville faculty families who'd camp together. Pete always led the hikes, full steam ahead, almost lapping the stragglers around Lake Taghkanic. He'd build our campfires into mighty pyres, earning the nickname "Pyro Pete." Once, arriving in the dark to a camping session from a wedding in Southampton, he asked in mock disgust, "You call this a fire?" He added more wood for a blaze that nearly toasted and blinded us. Several of us from Middleville transferred to the high school in the 80's. Pete became the school's ombudsman, mediating disputes between students and teachers with a quiet, calming manner to reach a fair solution for both parties. A soft-spoken, composed guy with a subtle sense of humor, Pete was loved and respected by all.
Glenn Baldwin
Pete was a gentle individual who was a very gifted teacher.  He and Jim Begley ran the 7th grade Social Studies classes at Middleville.  Pete and Jim worded out 5 week units that they each perfected to insure student interest.  Pete would teach unit 1 while Jim taught unit 2.  When the unit ended they switched students and taught the unit again to the other half of the seventh grade.  I was the special education teacher who fed my student who were capable into Pete and Jim's class.

Many summer evenings were spent with a group of Middleville teachers enjoying Robert Moses' beach together.   

Pete you will be missed.  See you on the other side.

Jim Dunphy

                                                                  
---
George Kast, retired Fifth Avenue physical Education teacher, passed away on January 13 at the age of 78. Long time resident of Garden City, George is survived by his wife Carolyn, daughters Chrissy Mitcherling and Lauren Yohe, six grandchildren and his brother Donald.
In lieu of flowers, donations can be made to St. Jude's Children Hospital at stjude.org
Doris Wells, retired Norwood Avenue School social worker, passed away on January 2 at the age of 92. She is survived by Edwin, her husband of 64 years, her children Mary Ellen, Suzanne, Christy, Kenneth and six grandchildren. Doris and Ed raised their family, and enjoyed their retirement living in Fort Salonga in a home designed by Ed.
Doris adored visiting new places and she and Ed had many adventures traveling the world when they retired. They traveled to China, Australia, South America, Europe, and Alaska. They took numerous cruises with their friends and family. Doris loved a good party and emceed the annual Marina Isles' St. Patrick's Day party in Englewood, FL where she and Ed spent their winters.
---
2020
---
Alfred LaFalce, retired Northport Junior High School Teacher, passed away on December 30 at the age of 83 after a long illness. He was pre-deceased by his wife Joan and is survived by his daughters Jacqueline Lehey and Jessica LaFalce, his son Stephen, four grandchildren, his brother Joseph and sister Rose Marie.
After retirement Alfred and his wife moved to Williamsburg, Virginia, where he enjoyed taking long walks and participation in neighborhood pick-up basketball games will into his 70s. Even living in the south, he was remained loyal to the New York Yankees.
A private memorial service will be held at a later date.
Many of us who were educators at East Northport Middle School felt great sadness at hearing of the death of Al La Falce. He was a member of the Social Studies Department for many years and he helped to create many wonderful memories . He was a colleague and a friend to so many. We enjoyed many pranks and laughs together along with recipes and good food. He was a colleague and a great buddy to Bob Heins who loved the Mets while he loved the Yankees . We enjoyed all the fun when we decorated Bob's classroom door when the Mets won and became the amazing Mets. We especially. enjoyed the great cheesecake he would bring in made from a family recipe.
He enjoyed sharing his love of history with his students and his colleagues.He looked forward to retiring and living near Colonial Williamsburg.He was a good man who loved his family and will be fondly remembered.

Joanne Kroon
---
Steve Almansi, retired Northport High School science teacher, passed away on December 10 at the age of 79 after a long illness. After retiring in 1999 Steve and his wife Shelia moved to West Palm Beach Gardens Florida. Steve is survived by his wife, son Seth, daughter Sarane Wolf and their spouses, six grandchildren and his sister Susan Gootzait.
Due to the pandemic, private funeral services will be held on Monday, December 14 in New York. Condolences may be sent to Steve's wife, 3317 Devonshire Way, Palm Beach Gardens, FL 33418. Donations may be made MSA Coalition (www.multiplesystematrophy.org)
Steve had been sick over a long period of time with an orphan disease called Major Organ Myopathy. No cure! No treatment! He was known in Northport as an involved teacher who concerned himself with student, teachers, and community topics. He will be missed by his friends and colleagues.

Hank Kasven
Steve also taught a wonderful and thought-provoking holocaust class.. he took his class to the Holocaust Museum in Washington DC.. They needed an assistant principal to join them and I went.. it was one of the most incredible trips I have ever taken and it was because of Steve.

Alison Shor
Steve Almansi was one of the wittiest and opinionated friends I was privileged to know during my career at Northport and during the years I worked at the high school.
Others will agree he was truly available, compassionate and loving. From conversations on the Israeli middle east conudrum,.. to what Gillette razor model to buy, Steve was truly a Renaissance man.
Never one to hesitate to tell you what was on his mind and often regarded by his students a refreshingly irreverent, Steve's life was a gift to so many and will live on in ways still to be discovered.
My deepest condolences for the Almansi family for their loss.

Chuck Perretti
---
Harriet Middlebrook, retired Fifth Avenue School teacher, passed away on April 11 at the age of 88. She is survived by Victor, her husband of 62 years, sons Craig and Todd, and four grandchildren.
After college Harriet served with the United States Navy as a registered nurse with a rank of Lieutenant ( junior grade). After leaving the Navy she returned to school and earned at Master of Arts in Education from Hofstra before beginning her career as an elementary school teacher in East Northport. In retirement Harriet and Victor moved from East Northport to Oldsmar, Florida and later to Landsdowne, Virginia, to be near family.
Her family requests donations in Harriet's memory be made to the American Cancer Society, cancer.org.
---
Doris Maury, R-UTN member and longtime school nurse at Ocean and Norwood Avenue Schools, died in February at age 90. Doris made her home during her retirement years in The Villages, Florida.
---
Susan Beyer, retired art teacher, passed away on October 1. Sue is survived by two younger sisters, Anne B Juncadella (Enrique) and Beth Beyer, along with a niece and several nephews.
Sue taught Elementary Art at Bellerose Avenue School from 1971 until her retirement in 2004. She will be remembered for her tireless efforts helping with stage design for Bellerose theatre performances and at the Northport Art & Music Festival each June.
A Northport native – Sue's mother's maiden name was Scudder – she graduated from Northport High School and received undergraduate and graduate degrees in Studio Arts. Sue also completed post graduate courses on Prehistoric Britain at Oxford University, England and her study of prehistoric history became a lifelong interest that inspired numerous travels throughout Europe and Central America.
In retirement she devoted her time to gardening, painting and writing. She was the keeper of family history and worked extensively on her memoirs which started when she joined a Tap Root writing workshop.
Memorial donations in her memory can be made to the Arthritis Foundation Long Island Chapter or the charity of your choice.
---
With great sadness, we announce the passing of Christopher Pendergast, R-UTN member and founder of the ALS Ride for Life, after a 28 year battle with ALS. Chris died at home, surrounded by his family and his death is mourned by the entire Northport – East Northport Schools community.
A month before his death, he wrote the following to one of his dearest friends — "Some storms are blowing in on us …. tell the whole of Northport I cherished the memories. I loved serving them. With great appreciation, Chris."
Chris founded ALS Ride for Life in 1997. Although a quadriplegic on a ventilator and using an eye-gaze computer to communicate, in his final days, Chris still continued to remain active with the Ridge. Through his tireless leadership and activism, more than $10 million has been raised for research, patient services, and education about this dreadful disease.
Donations may be made in Chris's memory to the ALS Ride for Life and the Hope House Ministries.
Chris touched the lives of many of our members and we are pleased to share some of their members memories.
Let's remember an outstanding colleague who taught a whole school community to believe that any challenge can be an opportunity for growth and vision. He was a man with a mission on a "Ride for Life." Thanks for sharing the "Ride" with so many. Let's celebrate and believe that his legacy of love and inspiration will endure.

Joanne Kroon
I have many fond memories from my long friendship with Chris. It began during the years that Chris and I taught fifth grade at Pulaski Road School and continued on after Chris moved to another school and I retired.
Not only was Chris a wealth of knowledge in all areas but he was a wonderful resource for science trips to places that the students loved. Teaching was always an adventure with Chris. I will miss him.

Ellen Markel
---
Joe Fazio a retired Larkfield Elementary School teacher, passed away on September 13 at the age of 94. In retirement he made his home in Plymouth Estates at Mount Sinai. He is survived by his wife, Marie; his children and step-children Julia Fabio, Anita Knudsen, Irene Fazio, Nora Fazio, Brian Fazio, Jessica Price and Jonathan Lewis; five grandchildren and his brother John. Interment was at Calverton National Cemetery.
Donations may be made in loving memory of Joseph to the American Heart Association, P.O. Box 417005, Boston, MA 02241-7005.
Memories of Joe …
Joe Fazio was an easy going, affable fellow. He was magical with his students, and a pleasant colleague. His magic, however, did not extend to technology. One morning, I was in the middle of teaching a class and the library phone rang. It was Joe. "I just can't seem to get the TV to work." "Joe, are the cables attached?" "Yes. But it won't turn on." I asked my aide, Mrs. Hadzima to take over for a moment, and went down to Joe's classroom. After exchanging greetings with the students and Mr. Fazio, I let him tell me the story again. Then, I went around to the back of the television. "Joe, in order for the TV to work, you just have to plug it in." Joe laughed it off, and went on with his lesson. What a great outlook he had. And what a pleasure it was to work with him

Linda Trott Dickman
---
Ellsworth Welch, former principal of Ocean Avenue School and R-UTN member, passed away on September 20. Ells, as he was always known, is survived by his wife Jacquie, his children, twenty-one grandchildren and four great grandchildren.
Ells was a longtime resident of Northport and will be missed by all who knew him. Visiting Sunday 1- 5 pm at the Brueggemann Funeral Home, 522 Larkfield Road, East Northport, NY 11731. Funeral Service Monday 10:00 am at Christ Lutheran Church, 189 Burr Road, East Northport. Interment to follow at Pinelawn Memorial Park.
Memories of Ells …
When we started the Special Education program I worked at 2 schools. Norwood Avenue was my home base and then went to Ells school 3 times a week. He could not be nicer in welcoming me and making me feel at home there. Sending prayers to his family.

Marilyn Teitelbaum
He was a caring and dedicated educator. He was my girls principal and always asked about them when I saw him in Copenhagen Bakery.

Joanne Kroon
Ells Welch was my principal at Ocean Ave. my very first year in the district, 1981-82. I was an extremely green band teacher who had just "emigrated" from Wisconsin to be with my now-husband on Long Island. I was recruited on the fly by Bob Krueger to pick up the odd pieces of various band schedules, along with the full two day per week band program at Ocean.

Long Island felt like a foreign country after living and teaching in small-town Wisconsin. Additionally, I had never taught elementary school music and was sorely in need of guidance. Then I was introduced to Ells Welch.

Ells was one of the kindest people I had ever met. His avuncular manner, along with that twinkle in his eye, put me at ease immediately. The office staff clearly adored him, as he wasted no time in directing them to show me around and get me settled. (Special thanks to Nancy Roscoe, the most wonderful secretary ever, along with her mom, Dee.)

Over the course of that first year I experienced all kinds of growing pains, both professional and personal. Ells could always be counted on for a kind word, a quick check-in/ how are you doing? that made me feel completely supported. His humorous, yet fully professional persona permeated the building, creating a unified, happy hub of learning.

Ells came to every performance of the Ocean Ave.band that year. He never very failed to come backstage to offer his congratulations in person (even if the performance wasn't up to par, as was sometimes the case those first few years). After I migrated to Northport Junior High, Ells continued to follow my progress as a teacher, often appearing at Junior High events.

Chris Zacher
Ells and Cliff Bishop would always pull jokes on one another. He was a real stand up guy.

John Kohan
---
The R-UTN Executive Board announces the untimely death of our beloved R-UTN President, Frances La Duca, on August 20. Fran was the epitome of all you could ask of anyone who served in this highly respected position as R-UTN President. She worked tirelessly to assist all our members and our community. We were not ready to say goodbye – she left a hole in our hearts and in the spirit of the Retired – United Teachers of Northport .
Fran is survived by her Sister, Antoinette Colletti and her husband Anthony; her niece Elizabeth Colletti-Knowles and nephew Ted Colleti and their children Madison, Lexington and Gilmore.
Fran retired from the Northport – East Northport School district after thirty-three years as a High School Library Media Specialist. A dedicated teacher, she made a difference in the lives of many students, both at Northport High School and at C.W. Post University where she taught as an adjunct for twelve years.
In retirement Fran continued to live a very active and fulfilling life. In addition to leading the Retired – Untied Teachers of Northport, she held the position of Secretary for the New York State United Teachers Retiree Council 23. She was active in the New York Library Association (NYLA), The Suffolk School Library Association and The Larkfield Seniors/Senior Club of Huntington. Fran was one of the founding members of the Long Island Educators for Intellectual Freedom (LIEIF). She enjoyed traveling, and was a local ambassador for the Long Island Road Scholar organization. She also enjoyed playing bridge and Mahjong with her many friends ,and frequently taught Mahjong classes at the local library. In addition, Fran was an active supporter of many worthwhile causes and organizations, including Island Harvest, Long Island Cares, The Ecumenical Lay Council Food Pantry, The Family Services League, Habitat for Humanity, Visiting Nurse Service of Long Island, The Long Island Fund for Women and Girls, and The Colonial Williamsburg Foundation.
Services are currently pending and will be announced when finalized. Condolences may be sent to:
Antoinette Colletti
449 Hays Drive
Hardwick, VT 05843

Her family requests donations in Fran's name to Big Brothers – Big Sisters of Long Island.
Memories of Fran from her friends …
She was a friend to all. So organized and willing to help anyone. Her organization kept all of us on our toes. She had many dimensions and therefore many other interests beyond the UTNR and NYSUT -travel, crafts, mahjong to name just a few. She will be missed.

Alberta Scott, Communications Committee
It was truly a sad time when I heard this news. I was just talking to her last week and all we talked about was the well being of some of our members. I will truly miss her.

Hank Kasven, Insurance Liason
So organized, so thorough, so always looking out for our members for opportunities to be active, engaged, informed, and most importantly socially involved! Fran and her skills will be missed!

Jane Flood, Corresponding Secretary
I saw Fran on Monday, Aug. 17, when she came to collect the mailing labels I had prepared for the newsletter and membership forms we were preparing to mail. It was a typical Fran gesture so that my arthritic hip and I wouldn't have to deal with the steps at her house. For all the years I knew her, she was always willing to help, someone I could call on to lend a hand. She leaves an enormous hole in R-UTN that will be very difficult to fill and her friendship will be missed as well.

Judy Bensimone, Membership Chair
I was stunned to find out that Fran had passed. She was an extraordinary person with many talents. She had an adventurous personality and enjoyed challenges.Fran was observant of others and and had a keen sense of humor. Miss her…

Teddy Emanuel, UTN Liaison
No matter how big or small the chore, Fran was always willing to help. She did so much to make life more meaningful for everyone she came in contact with. She was someone to be counted on, no matter what. I am having such a hard time realizing that she is no longer a phone call away, but I know her spirit lives on in all of us.

Linda Quinn, Web Master
I was shocked to read the news about Fran. She was such an active person and seemed healthy. It just did not seem possible. I can't imagine how it happened.

Miriam Feinstein
I will remember her kindness, her thoughtfulness, her generosity of spirit to me when I was sick , and, I am sure , to all our members when they needed her.

Frank Kondrich
I won't write about the times she threw me out for talking too much. I wont' tell you about the times she had to silence me when I was a sub at the highschool. I wouldn't dare tell you that she still had to silence me at librarian meetings. (I did become one.) I knew many things about her that I shouldn't tell, and won't. I will tell you that Fran encouraged me. She thought I was great at curriculum creativity. She promoted me every single chance she got. She affirmed me in my role as educator. She attended my workshops and continued to encourage me to take it on the road. I did. And again, Fran cheered me on. Of all the things she did to keep me out, to encourage me on. It was last year a the picnic of 2019 that I found out that Frances LaDuca misbehaved on the Vanderbilt Estate. Frances LaDuca, Queen of the Library Realm, went swimming in the Vandebilt's pool. Against Grandpa's orders. Fran, after all these years, finally let me in.

Linda Trott Dickman
---
Retired Bellerose Avenue teacher Lois Cronin passed away on Monday, July 13, after a long illness. Lois, 84, was predeceased by her husband Drew and is survived by her Drew Cronin, Jr., three grandchildren, brother, George Enos and her sisters Catherine Carter, Elizabeth Enright, and Deborah Enos-Cilley. She also leaves behind many nieces and nephews.
Lois was born and raised in Concord, New Hampshire, and in 2013 she and her moved back to the town of Bow, New Hampshire. Always an avid reader, she was a member of the Baker Free Library Book Club, an active member of the Concord High School Class of 1953 Scholarship Committee. She was also a volunteer at the Pierce Manse, the historic home of Franklin Pierce, the 14th President of the United States.
A graveside service were held at Blossom Hill Cemetery in Concord on Saturday, July 18. Donations in Lois's memory may be made to the Baker Free Library in Bow or to the Pierce Brigade to support the upkeep of the Pierce Manse. To Plant Memorial Trees in her memory, please visit Waters Funeral Home Sympathy Store.
---
The founder of the Retired – United Teachers of Northport, and retired Northport High School Guidance Counselor, John Brindisi. John passed away on June 6 at the age of 95 in Delray Beach, Florida. In 2012 he was predeceased by his wife Grace after 66 years of marriage. He is survived by his daughters Babette Wilcox and Nancy Smith, three grandchildren and four great-grandchildren.
John served with Patton's Third Army during World War II, landing on Omaha Beach the day after D-Day in 1944. In 2015 he was awarded the French Legion of Honor medal in recognition of his part in liberating France from the Nazis.
In retirement John was an active member of the Italian Americans for Progress, served as president of the East Northport Rotary Club, and was the Rotary Exchange Student Coordinator for Long Island. He also volunteered at the Town of Huntington Senior Center and offered private counseling services in Northport.
Online condolences may be offered at; www. danielkeenanfuneralhome.com
---
Donald Corie passed away on April 15 at the age of 88. Don was teacher and guidance counselor at the Northport High School until his retirement in 1989. He is survived by his wife Joan, son Stephen, and daughters Beth Struthers and Jennifer Counselman, and three grandchildren. He was predeceased by his daughter Margaret Darby.
In retirement Don enjoyed working on his many hobbies including woodworking, gardening, his garden railway and restoring antique cars. His legacy was a Model A Ford for each of his children. He was challenged recently by Parkinson's Disease but still looked forward to all his projects.
All current services are entrusted to Nolan Funeral Home. In lieu of flowers please consider planting something in Don's honor, or making a donation to your local food pantry or to the Michael J. Fox Foundation for Parkinson's Research PO Box 5014, Hagerstown, MD 21741-5014.
---
Charles Scott, Former English teacher, passed away due to complications with Covid-19 on April 1. There will be no memorial service for now. In lieu of flowers, his family requests that everyone please stay home to stay well and flatten the curve. Charles had four daughters, Ari, Shana, Jaaron and Kyla. Kayla wrote a moving tribute to her father, which have published below.
Our dad was healthy at 76 years old when the virus took him from this world. He was dearly loved by all of us. He leaves behind four daughters: Ari Scott, Shana Dempsey, Jaaron Scott-Ray and Kyla Arena; son-in-laws: Mark Dempsey, Justin Ray and Paul Arena, and four grandchildren: Logan and Dylan Dempsey and Kellan and Lucas Arena. He was a dedicated English teacher for the Northport School District for over 30 years, and taught in total for 50 years with work at Suffolk & Nassau Community Colleges as well as teaching English for several summers in China.

Our father put his heart into everything he did in life. He was a forever teacher inside and outside of the classroom. He was a devoted family man. If he wasn't teaching or doing a project at his house in Andes, NY, he was with his family, always putting them first. You'd often see our father teaching one of his grandsons about a bird flying by or a bug crawling on the grass. They were always amazed with how their grandfather shared so much knowledge—he shared it so well and so patiently. Our father will be deeply missed by so many. He left such an impact on everyone he met. From his calm composed voice, quick wit, magical listening skills to his love and empathy for others—to know our Dad was to love him. There will be no memorial service for now. In lieu of flowers, our family requests that you please stay home to flatten the curve. We will be forever grateful for the love, care, friendship, and teachings from our Dad. The world will never be the same without him.
---
Ruth Flynn, retired elementary teacher, passed away on Monday, March 23. Ruth taught 1st and 2nd grades at Dickinson Avenue School for twenty-nine years. She is survived by her husband John, sons Geoffrey and Kevin and two grandchildren.
Ruth's colleagues remember her fondly as a well loved, innovative and creative teacher. She loved her students, revered her colleagues, and was always ready to help and give guidance. She loved staff functions and her passion for the arts was inspirational.
---
Retiree Joseph Bradley, 93, of Centereach, passed away on February 28, 2020. Interment at Calvaton Mar 6th. Condolences can be sent to the Bradley family, 162 Hawkins Rd, Centereach NY 11720. No additional info is available.
---
Selma Firestone, Pulaski Road retiree, passed away at the age of 92. She was buried on the February 23rd. Selma taught at Pulaski Rd Elementary school until her retirement 34 years ago. Condolence cards may be sent to her family c/o of her son Scott, 18 Devonshire Ct., Plainview NY 11803. Memorial donations to the R-UTN Scholarship Fund, made out to R-UTN and mailed to David Hosie, 19 Jay Ct. Northport NY 11768.
---
Bill Therien, Northport High School science teacher, passed away on February 8. Condolences can be sent to his family in Florida at:
Sandra Therien
24019 Milford Drive
Eustis, FL. 32736
---
Nancy Hughes (Hauca) passed away on February 8. She is was waked at the Bryant Funeral Home in Setauket. Sympathy cards can be sent to the funeral home – they will be given to the family.
---
Barbara Athanas, elementary teacher in Dickinson Avenu School for over 20 years, passed away on January 14 at the age of 76. Barbara is survived by her husband Andrew; her children Lauren, Neuse and Ryan; and two grandchildren.
In lieu of flowers, the family has requested donations to the American Cancer Society online or by mail, 75 Davids Drive, Hauppauge, New York 11788
---
2019
---
Cliff Bishop, retired elementary school principal, passed away today, December 23, at the age of 85. Cliff served as principal of Norwood Avenue Elementary for over twenty-five years. He is survived by his son Bruce; daughters Mary Ann, Joan and Kelly; eight grandchildren and his twin brother Robert. He was pre-deceased by his wife Margaret.
Mimi Dickson remembers Cliff as "the most understanding, uplifting person to work for. He was humorous, encouraging, and fair minded. I shall never forget him not only as a professional, but as a friend."
Donations may be made in Cliff's memory to the Michael J. Fox Foundation for Parkinson's research.
---
Linwood Pittman Retired NHS School Counselor passed away on November 27. A memorial service will be at the Kalis Mcintee Funeral Home in Wilton Manors Florida on January 25, 2020 at 11:00 a.m.
Condolence messages may be left on the Kalis McIntee Funeral Home website. In lieu of flowers the family of Linwood D. Pittman requests donations be made to The Michael J. Fox Foundation for Parkinsons research.
---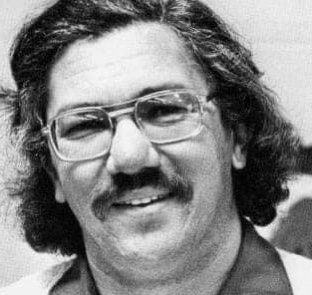 William Henry Martin (aka Bill), beloved English teacher and administrator of NHS passed away today, just days away from his 80th birthday.
No further information was available at the time of this posting.
---
Bruce Hunt, retired Northport High School social teacher and department chair, passed away on October 9 at the age of 86. Bruce is survived by his wife Marcia, his sons Christopher and Peter, daughter Eliza Furtado and seven grandchildren. He was predeceased by his daughter Sarah.
As teacher and department chair Bruce was an educational innovator, designing and implementing unique classes and promoting novel teaching methods. Classes Bruce helped create are still being taught at Northport High School today.
From the early 1960's Bruce was an active civil rights leader, serving as head of the Fair Housing Association of Huntington and chair of the Huntington Human Relations Committee. In 1965, Bruce was awarded a John Hay Fellowship at Northwestern University, which took him to Chicago for a year, during which time he traveled to Alabama to take part in the march from Selma to Montgomery with Dr. Martin Luther King. In 1970 Bruce temporarily left Northport and moved his family to Greece, teaching at the American Community School for six years.
After retiring from Northport High School in 1993, Bruce and Marcia took positions at the American Embassy School in Damascus, Syria, where they lived for the next five years. In 1998 they permanently retired, moving to Skiathos, a Greek island in the northern Aegean Sea. In 2014, Bruce and Marcia returned to the U.S. and settled in Brant Rock, Massachusetts, living in Grey Gull – a cottage on the water that has been in Bruce's family for nearly a century.
Services for Bruce were private. Gifts in his memory may be made to the American Civil Liberties Union — by mail to the ACLU Gift Processing Dept., 125 Broad Street, 12th Floor, New York, NY 10004 or online at https://www.aclu.org/ — or to a charity of your choice.
---
Merle Levine, retired principal of Northport High School, passed away in her sleep on September 12 at the age of 95. Predeceased by Seymour, her husband of 63 years, she is survived by her five children, Deborah, Jeffrey, David, Steven and Robert; eight grandchildren and four great-grandchildren.
Merle and Seymour retired to Greenport, where she remained active working for the rights of women, minorities and the poor. She served as founder and president of the Community Action Southold Town and was secretary of the town's Anti-Bias Task Force. For her lifetime of social justice advocacy, she was honored in 2016 with the Helen Wright Prince Community Award from the Southold Town Anti-Bias Task Force.
A memorial celebration of Merle's life will be held Sunday, October 20th, 2-4 pm, at Peconic Landong, 1500 Brecknock Rd., Greenport, in the Community Center.
---
Ellen M. Schlachter, Home Economics teacher at Northport Junior High School, known to her students as Mrs. S, died on July 18, twelve days before her 81st birthday. Ellen is survived by her son James and his wife Lynn. She was predeceased by her husband, William.
---
Joan C. Smith, retired Northport – East Northport teacher, passed away on August 10, 2019 at 89 years of age. Joan lived in Northport and is survived by her husband Edward, her children Suzie, Cindy Latchford, Kevin (Diane), & Keith (Kathy), nine grandchildren and one great grandchild. A funeral mass was held for Joan at Our Lady Queen of Martyrs Church in Centerport, followed by a private cremation.
---
Steve Paysen, a retired member of the Northport music department, passed away suddenly and unexpectedly on July 25. He is survived by his wife Bonnie who is also a retired Northport teacher.
The Northport Music Department is rallying to support the Paysen family by taking up a collection to help Bonnie and the rest of the Paysen family through this difficult time. For those who wish to contribute may bring donations of cash, or checks made to cash, to the Fine and Performing Arts office at Northport High School.
---
Doris Banks, retired Special Education teacher at Northport Junior High and Northport Middle School, passed away June 7th. R-UTN Suzy Travis remembers her fondly:
In the late 1990s, Doris Banks was "my" inclusion teacher at Northport Middle School (on Middleville Road). Our classrooms connected, and we hit it off immediately. She was an active yogi who took good care of herself both physically and mentally. She was a "mindful" soul long before it became fashionable. Doris brought that calm and positive vibe to the students every day. She set realistic goals for our students and was the first to celebrate their victories. When one of our students received a grade in the 50s, Doris was thrilled — she explained that for that particular student, it was a real achievement that he understood over 50% of the subject matter. She carried the sunshine with her.
Memorial donations can be sent to the Ovarian Cancer Research Alliance, 14 Pennsylvania Plaza, Suite 2110, NY NY 10122. Acknowledgements, condolence cards and notes can be sent to Doris's daughter, Cindy Alcide 606 Blue Ridge Dr. Medford NY 11763
---
Curtis Fields, retired Northport – East Northport elementary teacher, passed away on June 28. Curt was pre-deceased by his wife Diane earlier this year. He is survived by his daughters Valerie M. Field and Beverly (Barry) Fielding and three grandchildren.
Curt joined the United States Air Force as a pilot during the Korean Conflict in 1954. After retiring from the Air Force as a Captain in 1973 he earned a Masters in Education from Hofstra University. While teaching in the Northport schools we was a pioneer in outdoor education, earning fame for his "pollution field trips."
Curt was a brother of the Fraternal Order of the Matinecock Lodge in Oyster Bay and was an active participant in the lodges annal Oyster Fest Beer Garden. After retiring from teaching Curt became a Real Estate agent in Syosset and a docent at The Cradle of Aviation Museum, where he most often could be found instructing future pilots on the flight simulators.
Visiting Tuesday 7-9 p.m. and Wednesday 2-4 p.m. at Whitting Funeral Home, 300 Glen Cove Avenue, Glen Head, NY 11545 (www.whitting.com). Funeral Service 10 a.m. Friday, July 5 at the funeral home, followed by burial at Calverton National Cemetery with Military Honors.
In lieu of flowers, memorial contributions may be made to the Cradle of Aviation Museum (www.cradleofaviation.org/), Honor Flight Long Island (honorflightlongisland.org/) or to Matinecock Lodge # 806 F.&A.M., 14 West Main St., Oyster Bay, NY 11771.
---
Michael Roy Campbell Retired Northport High School business teacher passed away on June 27. During his Northport career was the work study coordinator and coach of the golf team. Michael served in the United States Army, 101st Airborne, during the Vietnam War.
Michael is survived by his wife Colleen, children Michael William, William Roy, Colleen Jill, Bonnie Michelle, Kathleen Mary and by his granddaughter Violet Aurora. Visiting Saturday and Sunday 2-5 & 7-9 p.m at Nolan Funeral Home in Northport. Funeral Service 10:30 a.m. on Monday at the funeral home, followed by interment, with U.S. Army Military Honors, at Calverton National Cemetery.
---
Peter Corradi, long-time Northport teacher and administrator, passed away on June 18, 2019.
Peter served as a social studies teacher, assistant principal, and principal of Middleville JHS/Middle School. He retired as principal of Ocean Avenue Elementary. He remained active after retirement on Long Island mentoring student teachers. Peter subsequently moved to Ormond Beach, FL where he spent years socializing with good friends and playing golf. After a brief return to the Northeast to be close to his son and granddaughters, he returned to the warmth of Florida. He is survived by his sister Laura, his son John, and five grandchildren.
In lieu of flowers, his family requests that you consider a donation in his name to a charity of your choice.
---
Marion Hammer, an R-UTN member and a long-time teacher in Northport-East Northport UFSD died on April 24 at the age of 92. A resident of Northport, NY for more than 30 years, she taught second and third grades, remedial reading, and special education in the Northport-East Northport and Elwood schools for more than twenty of those years.
Marion was a long-time member of the First Presbyterian Church of Northport, NY, and served the church both as a deacon and as an elder. She was also a published poet, an arranger of fresh and dried flowers, a creator of silver jewelry, and a prize-winning designer and creator of hooked rugs, which were featured in several publications.
In retirement, she and her late husband relocated to the Eastern Shore of Virginia, where they were active in Naomi Makemie Presbyterian Church and in the Eastern Shore Yacht and Country Club. In addition, Marion served as a volunteer literacy tutor one of whose students was named Virginia Adult Learner of the Year. Later, they relocated again to Rogue Valley Manor, a retirement community in Medford, OR.
Her family request that in lieu of flowers, please make a donation in memory of Marion to a charity of your choice, or to Dogs for Better Lives, Central Point, OR.
---
Ed Nostrand, retired Guidance Counselor and member of the R-UTN Executive Board, passed away on Friday, March 29. Northport hired Ed as an Industrial Arts in 1955, after he served a tour of duty in the U.S. Navy. After earning advanced degrees he became a guidance counselor at Middleville Junior High School in 1963. In 1992 he transferred to East Northport Middle School, where he worked until he retired after a 37-year career in the Northport – East Northport UFSD. Ed is survived by Doris, his wife of 61 years, his son Philip, daughter Dianne, her husband Lenny, and and one grandson.
Ed is a past president of the Northport Teachers Association, the New York State Counselor Association and the Western Suffolk Counselor Association. He continued his civic involvement during retirement, serving as vice-president of the Friends of the Northport – East Northport Public Library and R-UTN Social Committee Co-Chair.
At home Ed was devoted to his rose garden, which he cultivated for 50 years. He and Doris loved to travel, and over the years they visited all seven continents. They recently completed a multi-year tour of all U.S. Presidential Libraries, going back to F.D.R.
A "Words of Remembrance" ceremony was held for Ed on April 6.
Condolences may be sent to Ed's wife Doris at their home in East Northport or to dorisnostrand@yahoo.com. Donations in Ed's memory may be made to the Huntington Arts Council, 213 Main Street, Huntington NY 11743 or the Cinema Arts Center, 423 Park Avenue, Huntington NY 11743.
---
Daniel White, 4th grade Pulaski Road School teacher for 30 years, passed away on Monday, February 11.
Visitation at Thomas A Glynn & Son Funeral Home, 20 Lincoln Ave, Rockville Centre, on Wednesday, February 20 from 2:00-4:00 p.m. and 7:00-9:00 p.m.
The funeral will take place on Thursday, February 21 at the Shiloh Baptist Church, 96 N. Centre Avenue in Rockville Center. Viewing from 10:00-11:00 a.m., followed by a funeral service. Burial at at Calverton National Cemetery.
Cards and flowers may be sent to Lurlene White, 972 Orlando Avenue, West Hempstead, NY 11552
---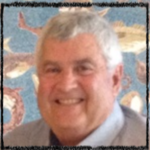 Gary Nagel, long time Northport High School teacher, passed away on January 18 surrounded by his family. Gary taught both math and business courses, coordinated the work-study program and was the yearbook advisor for many years. In retirement Gary spent his time golfing and visiting family in Michigan and Las Vegas. He is survived by his sons Jeffery and Allan, and five grandsons.
A funeral mass will be said on Wednesday, January 23 at Saints Philip and James Roman Catholic Church in St. James. Internment will follow on Saturday, January 26 in Troy, Michigan.
The family suggests donations in Gary's memory to EPIC Long Island, 1500 Hempstead Turnpike, East Meadow, NY 11554 – www.epicli.org.
---
---
2018
---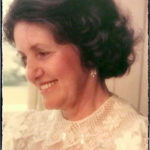 Alice Tenenbaum passed away on November 3 and was born on April 22,1930 in what was then Czechoslovakia. Her large, close-knit family enjoyed wealth and privilege, but that was torn away from her at age 14, when she and her family were shipped to Auschwitz. Of the twenty close family members who went with her to the concentration camp, only she and her mother survived Auschwitz and the death march to Bergen Belsen.
After World War II, Alice lived briefly in Sweden and then she and her mother traveled to America penniless to start life anew. At age 20, she married Sol Tenenbaum and they remained happily married until his death in 1997.
Although Alice never finished middle school, she managed to convince Hofstra University to admit her. While raising her family, Alice earned both Bachelor's and Master's degrees from Hofstra University. She was an art teacher at East Northport Middle School on Long Island for more than 20 years. She was also an accomplished artist and sculptor.
Alice was fluent in 8 languages and enjoyed fashion and design. She traveled the world, visiting six continents, and enjoyed playing tennis and skiing. During her active retirement, Alice was a docent at the Museum of Jewish Heritage and gave lectures about the Holocaust at conferences and for school groups. She was the inspiration for a book and was featured in two documentaries.
May she be remembered for all the lives she touched, including her friends, students, many admirers, and especially her family. Alice is survived by her three daughters, Evelyn, Judy, and Nancy Tenenbaum, her three sons in law, Howard Zwickel, Jay Damashek, and Jeff Levine, and her four grandchildren, Joanna and Karen Zwickel and Max and Jordan Damashek.
Her family has requested that you consider a donation on her behalf to the Museum of Jewish Heritage in New York City.
---
Joseph Gardner, an elementary teacher for about 20 years, retiring in the 1980's, Jpassed away on August 18thin Grand Junction Michigan. He is survived by his wife Sabine. Condolences can be sent to his son Erik Gardner, 1998 Cherry Lane, Northbrook IL 60062.
---
Charlotte Schlictmann a long time math teacher at Northport Middle School, passed away Saturday, September 22, 2018 at the age of 91. Charlotte and her Fred have been living Media, Pennsylvania.
Condolences can be sent to Fred at:
1048 W. Baltimore Pike
Media, PA 19063-6323
Memorial contributions may be made to: Pelican Piecemakers Quilt Guild, c/o Kathy Davis, 5425 Eagle Claw Dr., Port Orange, FL 32128; or The Alzheimer's Association, 225 N. Michigan Ave. Floor 17, Chicago, IL 60601, alz.org.
---
Audrey Kelley former elementary teacher passed away in Florida in September. No other information was available at the time of this posting.
Mimi Dickson added that she is sorry to hear the news. Audrey was a delightful person and a joy to work with. Her prayers go to her family.
---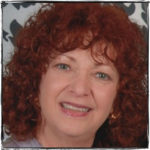 Rochelle "Shelly" Zarro, passed away on September 4 in Winter Garden, Florida. Shelly spent her entire career in the Northport-East Northport UFSD, teaching second, fourth and sixth grades before training as a Computer Resource Teachers. She was one of the team of seven teachers who introduced computer literacy to district students in the mid-1980s. Shelly retired in 2002 after 34 years with the district.
Shelly and her husband Joe made their home in Eastport, Long Island until moving to Clermont, Florida after retirement. She was an active member of several civic organizations and clubs and thoroughly enjoyed her retirement until her diagnosis of Alzheimer's Disease. In addition to her husband, Shelly is survived by her sister Jill Scheiber, her stepson, Joseph and a niece and nephew. The family suggests memorial contributions in her name to the Alzheimer's Association (https://alz.org/). Condolences may be left at an online guest book at beckerfamilyfuneral.com.
---
2017
---
Sue Ann began her teaching career in East Meadow teaching, kindergarten in Salisbury School while attending St. John's College to earn her undergraduate degree. She made the switch to guidance in Locust Valley School District. She earned her masters degree from St. Joseph's College in Brooklyn before moving to the Northport – East Northport District in 1981. Sue Ann retired from Northport in 2005.
Sue Ann's is survived by her four children – John, Kevin, James and Meghan; and four grandchildren – Erin, Kieran, Jack, and Matthew. She was pre-deceased by her husband, Jack.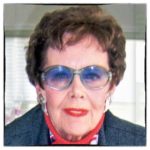 Retired Norwood Avenue teacher Marilouise Deloughry passed away on October 12 at the age of 86. A wake will be held at Nolan & Taylor-Howe Funeral Home, 5 Laurel Avenue, Northport, on Wednesday, October 18th, 2-5 & 7-9 p.m., with a prayer service on Thursday at 10 a.m.
MariLouise is survived by daughters Suzanne and Aileen and two granddaughters. Donations in her name can be sent to Maryhaven, 51 Terryville Road, Port Jefferson Station, NY 11776 / maryhaven.chsli.org
---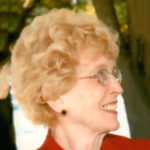 Rosemary Jenkins, former teacher at Norwood passed away this morning. She will be waked at Nolan – Taylor Howe on Sunday, October 8th 2-5 and 7-9 p.m. with service on Monday, October 9th at 10 a.m. at Our Lady Queen of Martyrs in Centerport.
Donation in her memory may be made to the Visiting Nurse Service, 505 Main St. Northport, NY 11768
---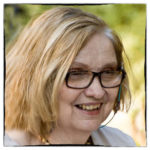 Janet Simpson, retired Northport High School Art Teacher, passed away on October 4 at the age of 78. Janet retired in 1999 after a long career at the high school, where she developed the fashion design program as well as teaching drawing and painting.
Janet is survived by her son Chris, daughter Karin, and grandchildren Erica and Jeff. A memorial service was held on October 13 at the Trinity Episcopal Church in Northport. Condolences may be sent to Karin Cohen, 5 Tudor City Place 609, New York, NY 10017. Donations in her memory may be made to the Multiple Sclerosis Society at mssociety.org.
Janet is fondly remember and much missed by her Art Department colleagues, both inservice and R-UTN members.
We remember Janet as much more than a colleague, but as a very dear friend. In so many ways she was the heart and soul of the art department. Her students felt nurtured and encouraged by her patient teaching style, and her classroom was a home away from home for so many over the years.
Janet was more that an art teacher, but truly a masterful artist — working with paint, fabrics, pastels and collage. She continued as a working artist for many years after she retired, and she never stopped experimenting with new techniques. Northport High School lost a "great one" when Janet retired in 1999.
Making Janet even more remarkable was the fact that in her 30s she was diagnosed with Multiple Sclerosis, yet the disease never got the better of her. She lived a long and fruitful life after her diagnosis, adapting as necessary, but never giving in.
Those of us who called her "friend" will miss her all the more, because she added so much to our lives.
The wake will be on Thursday at Clayton Funeral Home, Kings Park from 2 to 4 and 7 to 9 P.M.
Mary Ellen Utell, 83, retired Bellerose Avenue teacher, passed away on Wednesday, May 24 in Ridgefield, Connecticut. Mary Ellen moved from Northport to Connecticut in 2001 to be closer to family. She was the pre-deceased by her husband Leonard.
After graduating from Misericordia College in Dallas, Pennsylvania, in January 1952, Mary Ellen began her teaching career in Syosset and later at Bellerose Elementary School. In retirement she was an active member of her church, enjoyed playing golf with her friends in Ridgefield, singing with the Ridgefield Chorale, traveling, walking with her dog Bailey and participating on her community garden committee. She had a life long love of learning and was constantly taking classes.
Mary Ellen is survived by her daughter, Mary Jo Fornshell and her husband William, three grandchildren, three step-children and a brother. Memorial contributions can be made to ROAR – Ridgefield Operations for Animal Rescue; 45 South Street Ridgefield, CT 06877.
---
Frances Ahern, former Northport High School social studies teacher, died on February 8 in New York City at the age of 91.
With an undergraduate degree in journalism and a masters focusing on the Chines government, Frances received a Ph.D. in anthropology from the State University of New York at Stony Brook in 1993 and her dissertation on the stylistic variations and uses of pottery among the coastal Mixtec and Amuzgo in Mexico. She spent much time in Oaxaca, Mexico, a place she loved as a second home and where she did research at the archeological site of Monte Alban, driving from New York to Mexico well into her 80's. After retiring she also taught English as a second language and spent several years teaching at universities in Chengdu, Wuhan and Fujian, China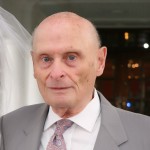 Fred Meyer, retired Middleville Middle School Assistant Principal. Fred passed away peacefully at his home in Avon, Connecticut two weeks shy of his 86th birthday. Friends are invited to call at the Vincent Funeral Home, 120 Albany Turnpike in Canton on Sunday, April 3rd from 1:00 PM to 3:00 PM closing with a sharing of remembrances by his family. Refreshments will follow at the home of his daughter Jeanne Lebens. In lieu of flowers, donations may be made in Fred's memory to the Farmington Valley VNA, 8 Old Mill Lane, Simsbury, CT 06070.